L & L Delivery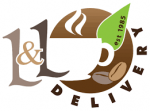 Business Name:
L & L Delivery
Short Business Description:
OUR SERVICES
› Bottled Water Delivery
› Water Coolers
› Bottle – Free Water Coolers
› Full Line Vending
› Single Cup brewers
› Air pot brewers
› Commerical coffee brewers
› Kitchen & Bathroom Supplies
› Snacks
› Soda
› …All this and much more!
L&L Delivery Inc., has provided quality vending, bottled water systems, coffee and much more for your home or office since 1985. We offer a full line of vending options, from machines to snacks. Our custom office coffee and bottled water services are of the highest quality, with various options available to meet all of your needs.
Long Business Description:
Send Message to listing owner
Listing Title: L & L Delivery